Manufacturing Technique of Tungsten Golden Bar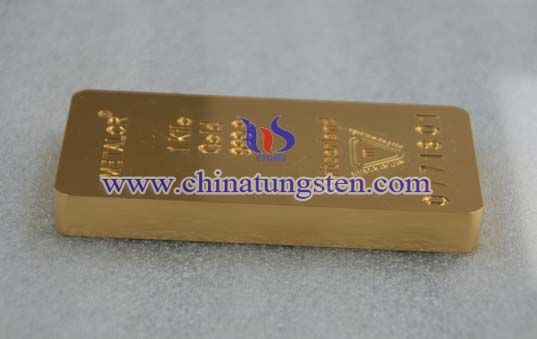 Golden tungsten bar is manufactured in the form of bar, which is rectangle. Tungsten alloy is first made before plating gold on it. The tungsten alloy bar also has the properties of tungsten-high density and corrosion resistance. Therefore, the value would be remained as gold for the increasing value of tungsten and gold in August, 2011.
After the manufacturing of tungsten alloy bar, engraving should go next. After the choosing of letters, our technician would think of the difficulties of engraving, and work out methods of appropriate proportion to engrave. We always engrave words as customer' s drawings.
When engraved, the tungsten bar can be chamberred, for that people are not to get hurt form the sharpe edges. However, the unchambered tungsten golden bar also has the pleasant suface.The last procedure of manufacturing tungsten golden bar is to plate gold of 18K or 24K on it. This is also a choice made by customers.