Products Show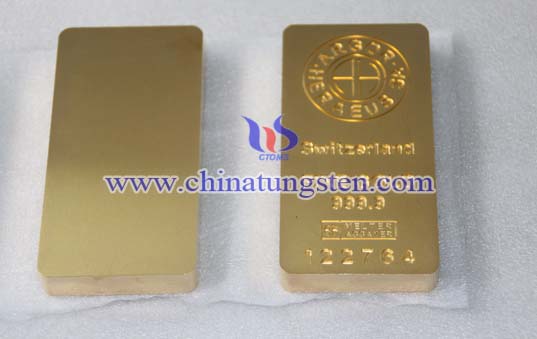 Tungsten Gold Plated Bar is bar made of tungsten and plated by gold. They are widely used as substation of gold bar as memento, jewelry and so on.
Tungsten gold plated bar has the properties of tungsten, which are high density, durable, hardness, oxidization resistance, and weak radioactive. What's more, tungsten gold plated bar is environmental-friendly, which has been a reason for the popularity of people all over the world.
Tungsten gold plated bar has the surface of gold, which is smooth and bright as copper mirror, and able to reflect the images which are next to it. They are gold color, which is attractive and pleasant to eye.
Tungsten gold plated bar can be not only manufactured with gold plated only, but also with letters engraved on it. And the letters can be chosen by customers or engraved according to customers' drawings.